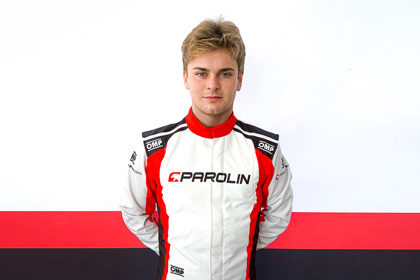 The double OK World Champion Lorenzo Travisanutto has decided to give a new direction to his career by joining the official Parolin Racing Kart team.
"We are happy to announce the arrival of Lorenzo in the team. A driver of his experience really adds value to our team," said Marco Parolin. "Lorenzo is highly motivated and his ambitions are in line with ours. We are ready to take on this new challenge at the next European Championship event at Wackersdorf."
Lorenzo Travisanutto will continue his international season under the Parolin colours at the German round of the FIA Karting European Championship – OK at Wackersdorf. The OK World Championship will be his main objective in November at Portimao.
Lorenzo added: "I am very happy to be part of this team with which I have had an excellent relationship for so long. I am very keen to be back at the forefront in the chase for titles and I have found the same expectation in the Parolin Racing Kart team, which has always been competitive in every category over the years. Thank you very much to Parolin and TM Racing for the opportunity I have been given. I am convinced that I will be able to adapt to this new organisation without delay and be able to quickly bring the team the results it is hoping for."