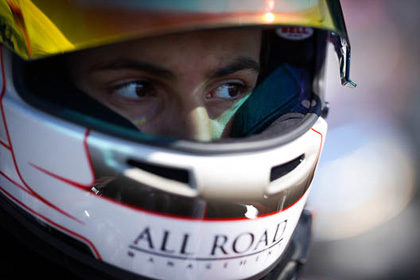 Gabriele Minì and the Parolin Racing team learned their lessons from the Angerville French Championship meeting to prepare for the first round of the FIA Karting European Championship – OK, which was held on the same circuit two weeks later. Thanks to his extremely effective equipment, the Sicilian driver was able to avoid the pitfalls of this difficult race to wisely finish in 3rd place in the Final and the provisional classification.
"It's comforting to be able to count on the composure of a driver like Gabriele," commented Marco Parolin. "He was very calm while the event was fraught with risks, he showed that he perfectly understood the strategy for a Championship with four events. Very fast, he set several fastest laps in the race including the Final, which allowed him to reach the podium. Thanks to him, we have scored significant points for the rest of the European confrontation. As for the Juniors, I want to highlight the performance of Kucharczyk of Team Baby Race who demonstrated the quality of the Parolin chassis with two wins in the heats and 7th in the Final, which earned him 4th place in the Championship".
It was not just a question of pure performance at Angerville. The event was fraught with risk, as was shown by frequent incidents and the high number of penalties. In addition, the differences were small between the fastest drivers and the French track was not conducive to overtaking. However, it was easy to lose everything during a collision.
Very convincing performance in OK
Being able to count on top equipment, Gabriele Mini' excelled in these particular conditions. After setting the fastest time of his group, he was 5th out of the 66 participants in this European Championship. He had three fastest laps in his five Qualifying Heats and returned to 3rd on the starting grid. The positions froze quickly and despite all his efforts he could not attack his rivals, even though he finished less than three tenths of a second behind with another fastest lap in the race.
A positive event for the Championship
With the 24 points scored in France, Mini has made sure Parolin is not outdistanced and can continue the European competition with the highest hopes while many favourites have already fallen behind. The second round of the FIA Karting European Championship – OK will take place at Genk, in Belgium in less than a month.
Difficult weekend in Junior
Undaunted by the specifics of the Angerville circuit, Brando Badoer and Martinius Stenshorne experienced a complicated European opening round after a disappointing Qualifying. Their efforts to come back in the Qualifying Heats came up against various incidents and penalties that did not allow them to qualify for the Final.
See more at: https://www.kartcom.com/it/pressrel/cpr/mini-fulfills-his-mission-on-the-angerville-podium#sthash.B7heX5RD.dpuf